There is no question that you should be promoting your business or brand online, but with so many options out there, how would you know which path is right for you?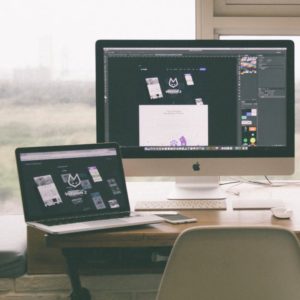 Web Development & Updates
Looking to update or create your own website? We understand the ins and outs of popular frameworks like WordPress and Squarespace. Or maybe you just need a simple website that YOU can maintain yourself? We will help you find the right platform and take you from start to finish.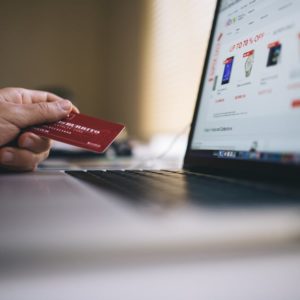 E-Commerce & Integrations
Do you want to create a full-featured online store, sell a single product, or just add a paypal donation button to your homepage? We have plenty of experience with the most used e-commerce platforms and web services… and we know how to get them all to play nicely together.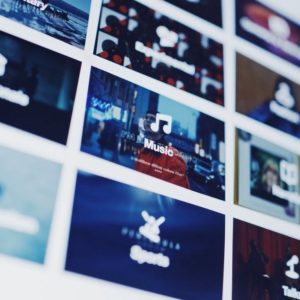 Design & Marketing
Let us be a part of your creative team! We do it all, from logo design, to copy writing, to motion graphics! We will help guide you through the creative process, help you refine your existing design or just keep coming up with great ideas until we find the right approach for you.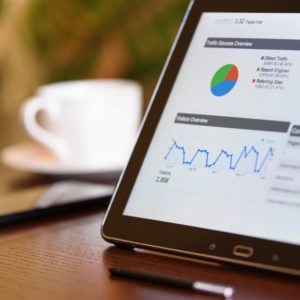 Online Ads & Social Media
Don't let aggressive marketers sell you some cookie-cutter social media campaign or banner ads that are not right for your business. We will actually work with you one on one to figure out the best strategy for marketing your brand or business.
Don't get stuck wasting time on ridiculous technical issues. We have the experience and know-how to solve your problems quickly.
We are trustworthy!
One call and you will know that you can think of us as - your friend in the field.
We are experienced!
We have the know-how to solve your problems quickly.
Innovative Solutions
Don't get stuck using old tech while everyone else learns the new stuff.
Not your typical IT Department
We are friendly, personable, and we still know our shit!
We offer a wide range of technical support and service Macs, PCs & mobile devices. So no matter if you need help incorporating google analytics into your website, or setting up email on your new smart phone, if you're trying to integrate your CRM with your CMS, or even if you just can't get your computer to print… we are here 24/7 to give you a helping hand.
Give us a call…
Need a logo or business card, do you want to layout a flyer or create a newsletter... or how about a flashy video with motion graphics to help you promote your business or event?
"We will keep you looking sleek and professional without having to spend an arm and a leg."
We will work within your budget by making use of the latest and most efficient design and post production tools, and the effective use of stock media. And if you need to create your own original content, we have teams of media savvy film makers, photographers, editors and sound recordist that will help you bring your unique vision to life.
We are passionate about education and we love to empower our clients!
"We work with you one-on-one to create curriculum customized to your individual learning style and needs. No matter what your age or current skill level."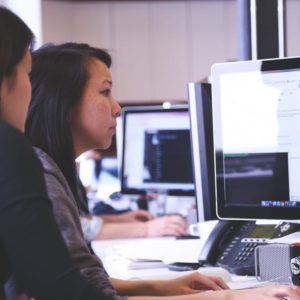 Staff Training
We are experts with business software like Microsoft Office, Word, Excel, Google Apps and G-Suite. We will also work with your staff to develop workflows that meet your unique business needs, run an email campaign or build a database of your customers.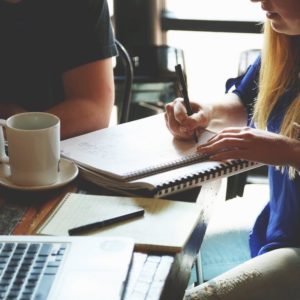 Private Lessons
We offer classes in a wide range of software applications including Photoshop, FinalCut X, After Effects, iMovie, LightRoom, and Apple's Photos. We can also help you with learning online software and smartphone apps if you are into the cloud.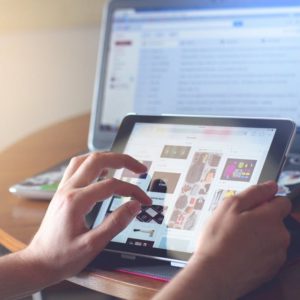 Remote Classes
Thanks to screening sharing and the internet, many tech support issues can be resolved without even having to send someone out.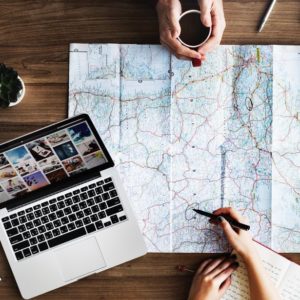 Crash Courses
Are you trying to learn a new app or web service in a hurry. We will tailor the curriculum to accelerate the learning process.
We offer wide range of classes to get you started with anything from software to web services, from media production tools, business software… or maybe you just want to improve your overall computer skills or become a power user!
I have had the great pleasure of working with Christian Knudsen for the past five years. He is a visionary designer and tremendous conceptual thinker. His work with me has made a significant difference in my consulting business by helping me re-frame my approach to address my client base with a concise, interactive website. Christian gave me the tools I needed, and advanced my value-based work because he understood the web based applications I could utilize and how I could grow into them.
We have also worked together on my digital art projects and his knowledge of design, software and computer troubleshooting has been invaluable. I like to use the analogy of working with a Master Printer, except with photo-shop where Christian's creativity and especially his collaborative personality are so important for a successful outcome. I look forward to more collaborations and what Christian's input will bring to my work. I highly recommend Christian his company to any potential client needing outstanding creative and professional service.
Christian has proven time and time again that when it comes to web development, nothing is impossible. He always finds an elegant and efficient way to deliver the needed functionality while respecting design guidelines.  A pleasure to work with, Christian has been essential to the on-time delivery of several web projects.
Having worked with Christian for over ten years, I can say without reservation that DGT Creative really does come through and perform when needed, often with surprising and innovative solutions.
Christian has worked in many positions on my productions over the years and has been confronted with a diverse range of challenges and has always been a valuable collaborator solving complex, sometimes unique problems.I continue to call on Christian to help maintain or websites and help solve various knotty tech problems that inevitably arise in today's increasingly digital production and post-production environment.
DGT Creative is simply the best service of its kind.  From exceptional Web Design to ongoing maintenance to talking you through a crisis when something goes unexpectedly sideways, Christian is always there with hands-on support and creative solutions.  Given the Brave New World we all now live in, it's reassuring to know that the remedy is no more than a phone call away. As someone whose work depends upon a computer on a daily basis, I can't imagine life without them.
I'm a TV/film writer, producer and post-production supervisor and DGT Creative was responsible for the web development and design of my highly specialized website.  They created compelling motion graphics for the home page – beautiful eye candy – which draw the visitor in and compel them to navigate the site. I wouldn't hesitate to work with them again. They're terrific!
We are looking forward to meeting you!
Don't panic. We are friendly and helpful, just give us a call and let us know how we can be of service.
And feel free to send text messages to our number, or just give us a call and we can have a good old fashion conversation.
•Please leave a message and we will call you back ASAP!