Hello, my name is Christian Knudsen and I love helping people. I have been providing technical support to individuals and businesses in the Palisades for over 20 years.
Trustworthy!
One call and you will know that you can think of me as - your friend in the field.
Experienced!
I have the know-how to solve your problems quickly, keeping costs low.
Not your typical IT Guy
Friendly, personable, and I am a good teacher!
More about Christian Knudsen...
I am passionate about technology! I live and mostly work here in the Palisades, and have been providing IT services and technical support to its residents since I was a teenager. I love problem solving and I am always up for a challenge, but my favorite thing by far is empowering my clients with knowledge, so that they can regain control over their computers, home entertainment systems, and the "smart" devices that are so prevalent in today's world.
Over the past 20 years I have also been working professionally as an artist, filmmaker, designer and web developer. I love solving creative problems as much as I do technical ones, and teaching my clients the tools of the trade. So you can also give me a call if you need help promoting yourself online, boosting your social media presents, marketing your business, or if you just want to learn a new skill-set like photo or video editing.
Call now for a free consultation!
First time clients get a FREE 20min consultation. Please leave a message and I'll call you right back:
The talk around town...
Christian was an enormous help to me recently when I was having trouble with my mac computer, which I believe is now a over decade old. I do a lot of writing for my restaurant reviews, my ads for Palisades News, my dealings as Secretary for both the Village Green and my Alumni Association, so I need a good reliable computer. When I got stuck, I turned to Christian who not only helped me fix the issue, he took the time to teach me about the computer, so I won't have the problem again. And for that I am forever grateful.
My wife and I have relied on Christian's tech support services for almost a decade now. He is very savvy with both hardware and software, and has helped us work through many networking issues, setup home automation products, configured our smartphones and he manages the Google Cloud service that syncs the information between the employees in my company. He is trustworthy and really good at problem solving those weird little quirks that come up from time to time. I would recommend him to anyone who is looking for a good tech guy in the Palisades area.
Christian is a great teacher! I have been doing a weekly session with him for over 4 years and have learned a lot during our time together. He was instrumental in helping me transition to the Mac (which I'm very happy with), and he is always there to help me work through those annoying tech problems. I would recommend him to anyone having computer issues, looking to purchase or setup a new gadget, or even if you're just looking to strengthen your abilities with computers or the internet.
I have known Christian since he was a child and have been relying on him for tech support for over a decade! He created my website and has helped me promote my business here in the Palisades via Yelp and other online resources. He was also instrumental in getting me going on the calendaring system which I rely on daily to keep track of my appointments. Christian is a great local resource and I often recommend him to my clients and friends.
My family and I have known Christian Knudsen for years and have relied on his computer expertise. I have also referred him to many friends and associates here in the Palisades who have all been very happy with the quality of his service. He is honest, friendly, and knowledgeable.   I would recommend him to anyone struggling with technical issues or looking to learn more about computers, the internet or smartphones.
90272 Tech Support Meetup
The 90272 Tech Support Meetup is a meetup group in the Pacific Palisades that is dedicated to furthering your understanding of all things relating to the internet, computers and smart devices like smartphones and home automation products.
Each month we gather at the Starbucks on Palisades Dr. to discuss a different topic chosen by the  group's members. After the presentation, I will answer any questions about the topic you may have, and then I will spend a little time helping out the individual members with their personal IT issues.
This group is open to all ages and skill levels. If you are planning to join us, please RSVP on the MeetUp group page so I know you are coming, and leave a comment with the topic you are most interested in learning more about. This group is FREE of charge but any and all donations are very much appreciated!
See you there!
Don't get stuck wasting time on ridiculous technical issues.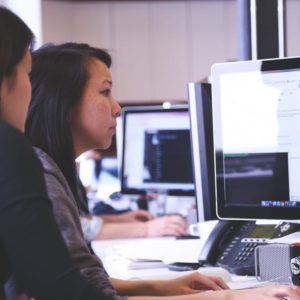 Tech Support & IT
Are you having an issue with your Mac, Windows PC or smartphone? Or maybe you just need some help setting up a new gadget or synchronizing your data across multiple devices? Regardless of what type of tech support you need, I have the experience and know-how to resolve your issue quickly, saving you time and money. Also, all first time clients get a FREE 20min consultation, so give me a call… what have you got to loose. 😉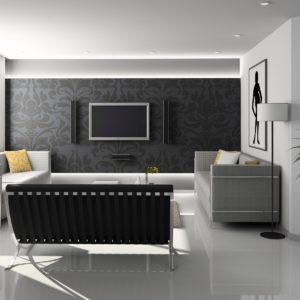 Entertainment & Home Automation
When did home entertainment systems get so complex!? It seems like you have to be an expert now-a-days to figure out which of the 4 components you have to switch to, using which of the 3 remotes, just 2 get the 1 show you are trying to see. I can help! Or let's talk home automation, I am versed in a wide range of IoT devices from lighting control, to security, to voice assistance products like Alexa and Google Home.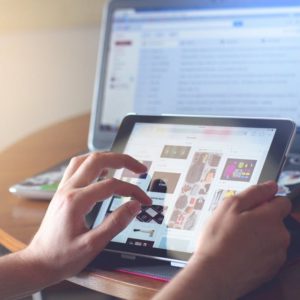 Remote Support
Thanks to technologies like screen sharing and video conferencing, many tech support issues can be resolved without even having to come out in person. I also have had a lot of success with making videos tutorials to help my clients work through the more complex problems.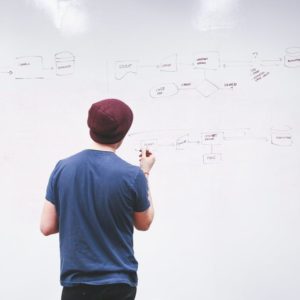 Education & Instruction
I will work with you one-on-one to create curriculum customized to your individual learning style and needs, no matter what your age or current skill level. So if you want to learn applications like Word, Excel, Photoshop, or Final Cut Pro… or if you want to just improve your overall computer or smartphone skills, then you have come to the right person.
We are looking forward to hearing from you!
Don't panic. I am friendly and helpful, just give me call and let me know how I can be of service.
And feel free to send text messages to my number, or just give us a call and we can have a good old fashion conversation.
•Please leave a message and we will call you back ASAP!